My Approach
We believe in "Getting It Done". We assess your current systems, develop new processes, implement them, and train you and your staff or provide ongoing support as needed. Our mission is to help you work less (at the things you do not like to do) and make more (focusing on the areas of your bsuiness that you enjoy the most).
Work less, Make More!
My Story
Between giving your all to something that you did not own or working for myself, the choice became obvious. There comes a time in every person's life where they must chart their own course in life, career, and family. After being downsized, frustrated, and financially challenged at age 40, I reevaluated where I was at in my life. I realized how much time I had devoted to supporting other people's dreams. Please do not take this the wrong way. We all need people to support us. But I believe there comes a time when we must build our own dreams. I knew it was now or never for me. I took the leap and joined the virtual support world. I realized that I could support multiple businesses and organizations using the same skills and talents that I had been providing to one company. This would also allow me to build my own business and fulfill my dream of becoming an entrepreneur and be able to help others find their way too.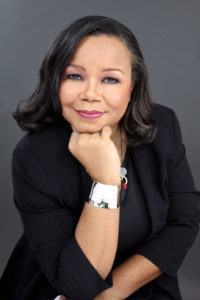 Erica Bell, President & CEO
My name is Erica Bell, founder of The Virtual Office, LLC, a boutique consultancy that offers online business management services to help small business owners focus on growing their businesses.